Within the SISMER service, this engineer takes an active part in the management of marine observation data collected by autonomous coastal, offshore and satellite observatories, the development and deployment of which has been increasing for several years.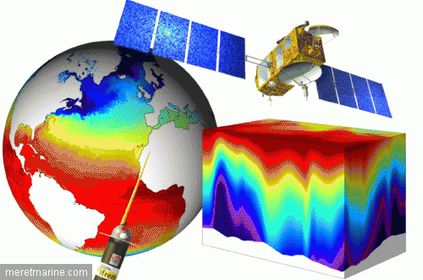 These observatories with multidisciplinary sensors (physical, chemical and biological) provide measurements from the surface, the water column and the seabed. They are deployed for various projects, on worldwide, European, national and regional scales.
In addition to the continuous supervision of systems, this engineer contributes, in coordination with the scientific experts from each field and specialists in instrumentation, to optimising the data banking and distribution services to make them operational and capable of responding to various expectations: models, monitoring, etc.
Main responsibilities
Initially trained in IT, and with good knowledge in the field of environmental measurement, he/she is assigned the following main responsibilities:
- Supervision of the various components of the data management systems:
Monitoring the transmission of observations to the management centre, in real time and delayed time: completeness, descriptions of new deployments, etc.
Checking the observed data and reporting anomalies to the main investigators.
Monitoring recurrent processing of the data.
Monitoring distribution: recurrent automated exchanges and processing specific requests.
- Improvement of proposed services, consistent with the development of the observatories and user expectations.
Main activities
The main activities to be carried out, in a close collaboration with the scientific teams and instrumentation engineers, are to: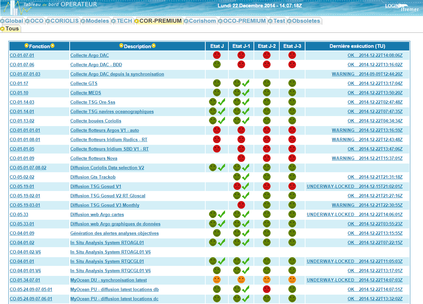 Ensure the proper and continuous functioning of the proposed services,
Contribute to the specifications necessary for the development of these services and monitor the development of computer tools providing thematic support to the unit's Information Systems Engineering team, then ensure their operational installation,
Propose production and quality indicators for the data services and contribute to implementing them and overseeing the regular production of these indicators,
Liaise between data producers and users,
Participate in national and international working groups focusing on these questions,
Participate in the helpdesk and the ISO 9001 and ISO 20000 quality management systems (Service Commitment).
Personal qualities
Meticulous in monitoring operations (setting up procedures)
Teamwork skills and team spirit as part of a multidisciplinary team
High-quality writing and communication skills
Proactive source of suggestions
Specific knowledge
In the IT field:
Knowledge of techniques related to relational databases, geographical information systems (GIS) and big data storage systems
Proficient in using basic IT tools (Windows and Linux), analysing developments in existing IT solutions and writing scripts chaining processes.
In the data field:
Interest in environmental measurements
Good speaking and writing skills in English