The Information Technology and Marine Data (IDM) unit places emphasis on partnerships with other European marine data centres.
European partnerships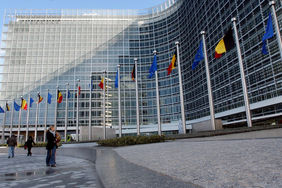 This approach is feasible thanks to the possibility, through calls for proposals under the European Commission's DG RTD, of funding the development of the interoperability and networking of centres as Research Infrastructures (or electronic infrastructures). The aim of the Commission is to bring together scientific teams by pooling tools and reference datasets covering all the seas bordering Europe.
International partnerships
On an international level, the IDM unit is involved in data management for several major operational oceanography observation programmes. This has led to the establishment of partnerships on both global and regional scales within a structured organisation.
French partnerships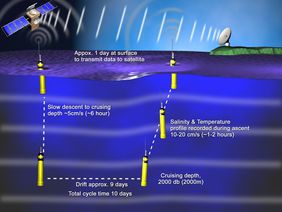 Paradoxically, such an effort has not been able to be carried out in France, where it has been difficult to identify an organisational set-up and funding tools to conduct such activities. In practical terms, between 2010 and 2014, only Operational Oceanology actions were able to be properly implemented through partnerships, under the Coriolis agreement. The other significant partnership actions at national level in France have mainly focused on the establishment of institutional networks to support public policies, or between French partners in European projects.
In 2013-2014, following the joint initiative by France's National Centre for Space Studies, CNES, and the National Center for Scientific Research, CNRS, which proposed the establishment of thematic clusters for managing Earth observation data, a structured framework was developed to set up inter-organisation cooperation for marine data (see The Odatis cluster).