From the National Ocean Data Office (BNDO)...
In the early 1970s, the French National Ocean Data Office (BNDO) was created. Its mission was to manage numerical observations made from French oceanographic vessels. In 1971, BNDO was appointed by the Ministry of Foreign Affairs as the French representative for oceanographic data management on the UNESCO Intergovernmental Oceanographic Commission (IOC), under the International Oceanographic Data and Information Exchange (IODE) programme. More specifically, it was tasked with organising international exchanges of hydrological, geophysical and geological data obtained during research cruises.
In 1986, in the wake of a reorganisation of IT services at Ifremer, a large share of the data management activity was brought to a halt, with the exception of a few specific projects or programmes such as shoreline environment data or tropical ocean data in collaboration with IRD. International exchanges were greatly reduced and were conducted by research teams under bilateral agreements or through participation in international programmes.
... to Scientific Information Systems for the Sea (SISMER)
In 1990, the lack of a specific structure devoted to the archiving and distribution of scientific information and data was greatly felt by the national oceanographic community. Ifremer's SISMER (Scientific Information Systems for the Sea) service was thus established and was tasked with: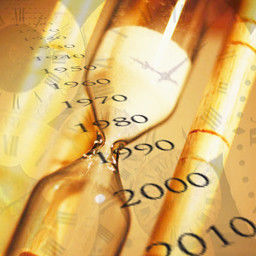 managing general information on scientific activities at sea: cruise catalogue, inventory of datasets maintained by the laboratories involved in marine observation,
archiving and sharing data collected during research cruises (taking over the role of "national data bank" for water column and seabed data)
archiving and distributing shoreline environment data acquired by Ifremer's observation networks.
SISMER also plays an active role in data management as part of international programmes such as Tropical Ocean–Global Atmosphere (TOGA), the World Ocean Circulation Experiment (WOCE), as well as European programmes the likes of Medatlas 1 and 2, which aim to develop a multi-parameter climatology for the Mediterranean Sea.
National Oceanographic Data Centres (NODC) programme
Missions
The reorganisation of Ifremer saw the launch, in 2004, of a specific marine data management programme with a dual vocation:
to ensure the continued operability and accessibility of observation data acquired by Ifremer marine observation facilities for the benefit of the entire national community: ships, submersibles, observatories. This first mission falls under the continuity of the SISMER activities and fulfils Ifremer's statutory obligations (article 6 of Chapter I of the order by which the institute was established).
to provide technical support for the institute's thematic programmes by offering reliable data management services: collection by automated observatories, quality control, formatting and basic processing, data distribution and information. This service activity is conducted according to specifications defined in collaboration with the scientific teams.
In addition to these two original missions, this programme also covers preparation for the application or implementation of European environmental directives and their translation into French law. With this translation comes the creation of national institutional networks, governed by the relevant ministries, with the two-fold objective of supporting public policies and informing the population.
Focuses
The oceanographic data management activity is conducted with a view to ensuring a balance between three focuses:
heritage data archiving (preservation of intangible heritage),
operational support to the institute's scientific teams, as well as national, European and international teams, in terms of ocean observation,
support for public environmental policies, either directly by helping to set up institutional data networks, or indirectly by providing data for scientific analysis and appraisal.
In 2011, Ifremer created four main departments between which the research and service units were divided. SISMER belongs to the "Research Infrastructures and Information Systems" department (ISRI).