SISMER represented at two IOC/IODE events
On 20 and 21 March, the 2nd International Ocean Data Conference (IODC-II) was held in hybrid mode and got together just over 100 people on site.
Michèle Fichaut presented the results of the COPiLOtE project on behalf of the project team and more particularly, the study on the FAIR character of the data that was conducted :
COPiLOtE (CertificatiOn PoLe OcEan) – Toward the Certification of the Data and Service Centres of the French Ocean Data Cluster – Odatis – Michèle Fichaut, Erwann Quimbert, Marine Vernet, Gilbert Maudire, Sabine Schmidt, Joël Sudre, Gérald Dibarboure, Caroline Mercier, Valérie Cariou, Laurent Soudarin, Pascal Calvat, Mark Hoebeke, Catherine Schmechtig, Valérie Harscoat, Jean-François Piollé, Thierry Carval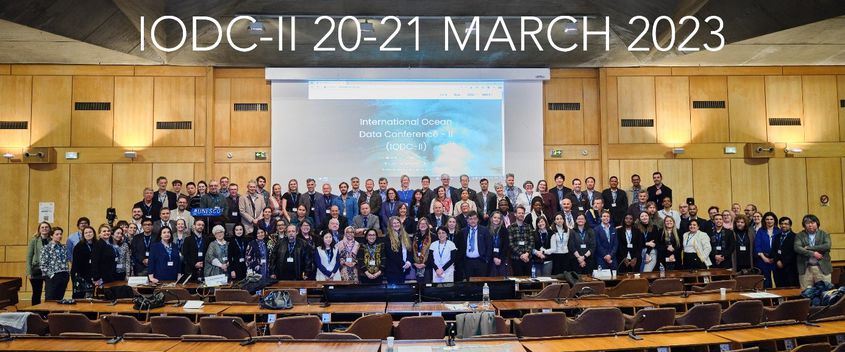 On 22, 23 and 24 March, the Twenty-seventh Session of the IOC Committee on International Oceanographic Data and Information Exchange (IODE-XXVII) was held, bringing together more than 100 representatives of national data centres, associated data units and international programmes related to ocean data management (SeaDataNet, EMODnet, OBIS ....).
Three people from SISMER participated: Michèle Fichaut and Valérie Harscoat as representatives of the national data centre, and Ludovic Drouineau as the person in charge of the GOSUD project (Global Ocean Surface Underway Data) of IODE.